Our tutor makeup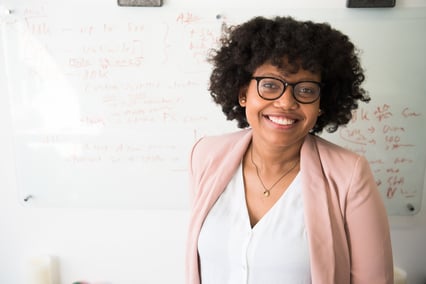 At PhotoStudy, we have 10,000 outstanding Experts across the globe that help students day and night with homework, test prep, and writing. Our Experts are dedicated to helping students, and 80% of them have been with us for 5+ years.
Our tutors come from a wide range of educational backgrounds.
42% are students
23% are teachers
17% are freelancers
15 % are engineers
3% work in other industries
But how do we find the best online tutors and ensure that they continue to provide stellar tutoring for your students?
We have an extensive process of vetting our tutors. Here's a look into how it works:
3 Step process of vetting and testing Experts
Step 1. Policy & Procedures Test
If someone wants to become a tutor with PhotoStudy, they first have to take a Policy and Procedures test to ensure they understand the company policy and working requirements. The company policy discusses privacy, copyright, and intellectual property. It also goes into depth about not sharing personal information or asking students about theirs. One of the main goals of the Policy and Procedure test is to ensure Expert candidates can comprehend written English well enough to pass. Experts have up to 3 attempts to complete the Policy and Procedures test and need a 33/40 to continue onto the next step.
Step 2. Subject Tests
Experts must pass subject tests to show they understand the material they will be teaching to students. Experts can choose any subjects, including: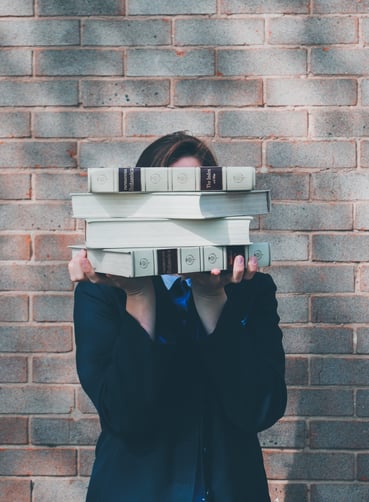 Algebra
Calculus
Trigonometry
Geometry
SAT Math
Physics
Chemistry
The test consists of 10-20 questions with two attempts to pass the test. Subject test questions are developed by certified math and science teachers with relevant subject-matter degrees, are based on levels of complexity and include inquiries posted by students.
These tests are rigorous and challenging to ensure that Experts who can successfully pass the test have an in-depth knowledge of the subjects they wish to tutor. Test questions are randomly rotated from a question bank, which is renewed frequently to ensure Experts who pass the test are fully qualified.
We get about 1,000 Experts that sign up every week, and only 5% of signups are eligible to work within PhotoStudy.
Step 3. Start claiming questions and giving explanations
After passing the subject test, Experts can start receiving questions from students. If Experts want to teach several subjects, they can unlock other segments by taking tests of the materials they wish to tutor.
After the first question, our team will audit the Expert's first session within a week. Any Experts who did not perform well in their first session will be dismissed from the platform.
Auditing Process
At PhotoStudy, our core values are helping students learn while always providing useful information and interactions. We ensure a positive experience by providing consistent and accurate explanations to our students.
Auditors play a significant role in helping to manage quality within our company. That role is to provide feedback to Experts to improve session quality so Experts can improve their star rating.
PhotoStudy maintains a group of 15 high-quality auditors who are top-performing Experts on the platform. They all have Expert ranks of 4.0 or above for almost all subjects and have been with us for at least one year or more.
About 20% of total sessions of Experts will be audited
Above 90% of Experts will get at least one session audited within a week.
Disciplinary Process
Expert's performance will be monitored through rank and rank changes after every question they complete.
Ranking components include:
Audit score
Student's rating
Response time
Bidding time
Therefore, if their overall rank or any component is too low, necessary actions will be taken. Low performing Experts will be put under the following disciplinary process:
Warning: Warn about their performance and ask for improvement in performance
Suspension: Temporarily banned for a certain period.
Off-boarding: Account will be deactivated, and Experts cannot log into the platform.
Expert performance is monitored based on:
User's star rating
Each audit dimension's score
Number of claimed but unanswered questions
We want what's best for your students.
We believe that every student should have access to great Expert help whenever they need it. PhotoStudy allows students to connect with a tutor 24/7 and be offered the best quality assistance. Offer your students a tool that is necessary for their success and try PhotoStudy today.
Quotes from Students Using PhotoStudy
"This has been a bigger help than anything else thanks so much."
"That advice really helps! I'm not going to lie but I was completely lost when the teacher was explaining it! You are a lifesaver!"
"You helped me better than anyone else today, thank you so much. I will actually finish this problem knowing how to solve it by myself this time."
"You explained it very thoroughly so I get it now and thank you for your help!"